As expected shortly after Tammy's retirement announcement, members starting wishing her the best and expressing how much they will miss her at the club. She mentioned how surprised she was by the number of members who told her about the difference she has made in their lives. There were many comments coming from people she did not expect and she had no idea that she had made any impact at all. Tammys easy-going, down to earth, non-judgemental, positive persona made her easy to connect and communicate with. Her influence was felt directly and peripherally by thousands of people throughout her career and whether she knew it or not she improved moods on a daily basis, fitness levels on a weekly basis and enhanced health a monthly basis.   Ultimately, she leaves a legacy of upgrading lives through fitness
Tammys expertise and experience as an Instructor and Trainer is as substantial as any fitness professional yet the level of genuine care she demonstrated for her clients and the club is what set her apart. "People don't care how much you know until they know how much you care"  Theodore Rosevelt. When members invested their time and effort, she would "go all-in" equally investing in their goals. This also applied to the goals of the club and much of the clubs success over the past decade is due to Tammy's numerous contributions and continuous effort to make the club welcoming, friendly while also ensuring individuals' goals are met.  There is no question the club is so much better for the 10 years she spent with us and we feel extremely fortunate for having her in our lives. Her departure leaves big sneakers to fill, and she will be deeply missed.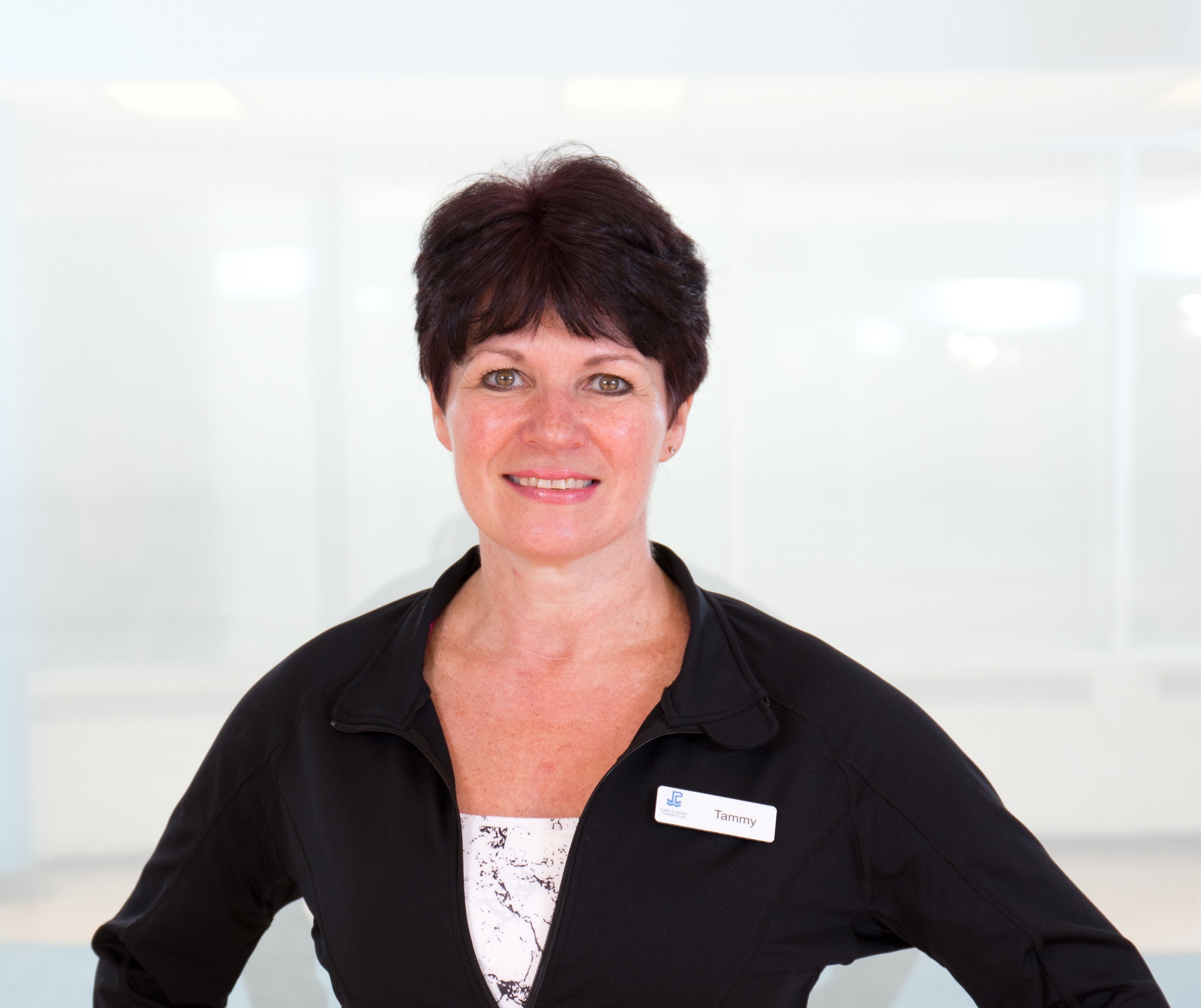 After putting her clients/participants' needs first for the better part of 3 decades she is turning the page to make herself the top priority each day. Tammy, you deserve all the attention and self-care you would provide for one of your clients. On behalf of our team, our members (past and present) a huge thank you for the positive impact you have made in our lives and we wish you the absolute best in your retirement.