Spirlizing veggies are such a fun and fast way to fill half your plate! This salad would be great as a summer side dish, to take to a BBQ potluck or summer picnic.
Ingredients
Ingredients
1 beet, peeled
1 carrot, peeled
1 zucchini
1 green apple
½ cup crumbled feta cheese
Chili Lime Vinaigrette:
½ Tbsp apple cider vinegar
1 Tbsp olive oil
Juice and zest of 1 lime
½ tsp chili powder
1 clove garlic, crushed
1 tsp honey
Pepper to taste
Preparation
Spirilize the veggies and apple.  Cut the strands into bite sized pieces and add to your salad bowl.
Add feta cheese and toss.
For the dressing, combine all ingredients in a mason jar and shake to combine.
Pour over salad when ready to serve and enjoy!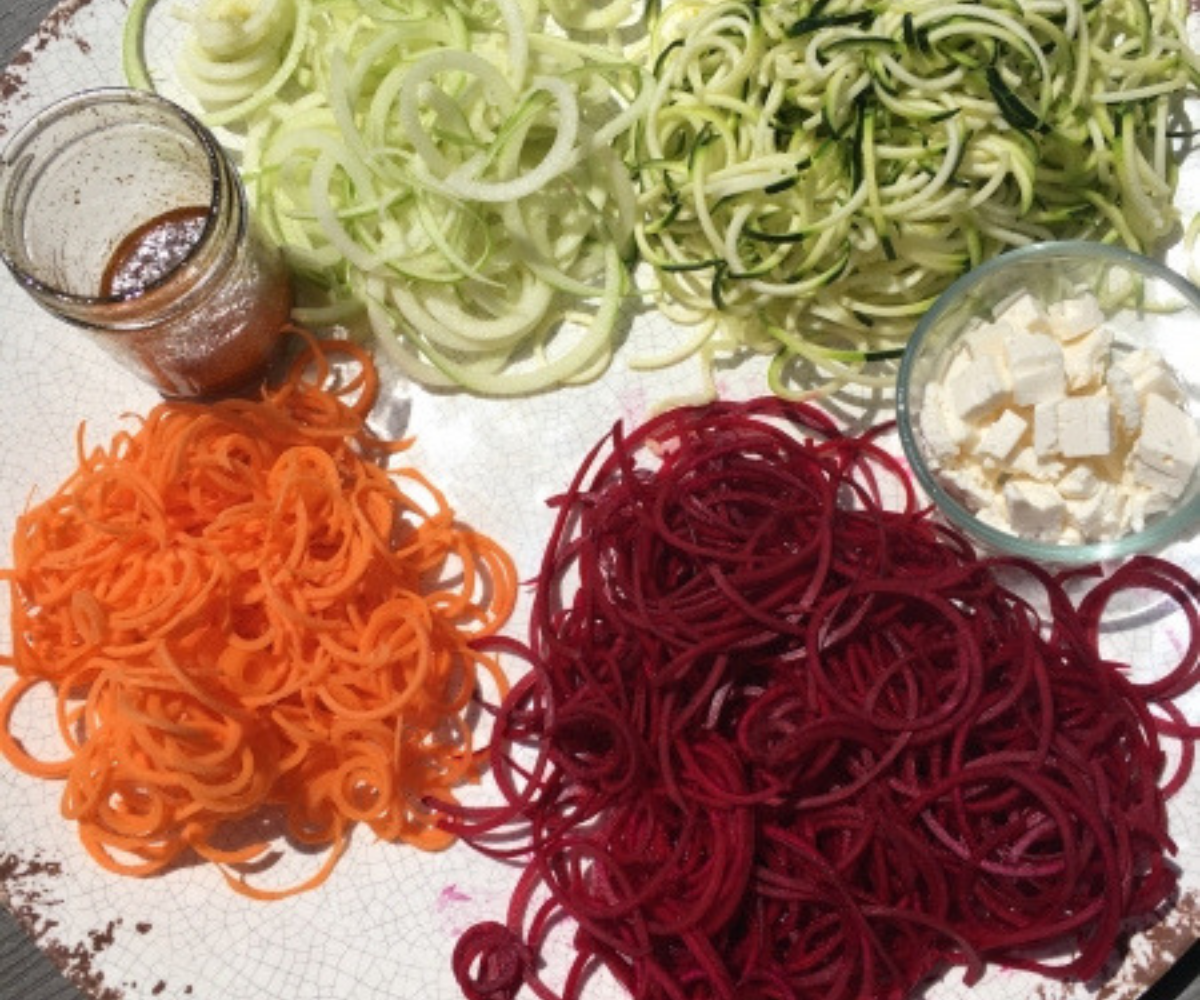 This Recipe is courtesy of Registered Dietitian Laurie Barker Jackmanjustasklaurie.com – Go to this link for a nutritional breakdown and Lauries Tips.
Who Is Laurie Barker Jackman?
I am super passionate about helping people understand the science of food and making it work for them. I love coming up with healthy and tasty meals for my family and sharing them with you!