October is upon us, which means it's the season of falling leaves, pumpkin spice everything, Halloween and our favourite; Canada's Healthy Workplace Month.
To honour the occasion, we selected the work duo of Charlene Whynot and Greg Thistle as our featured members of the month.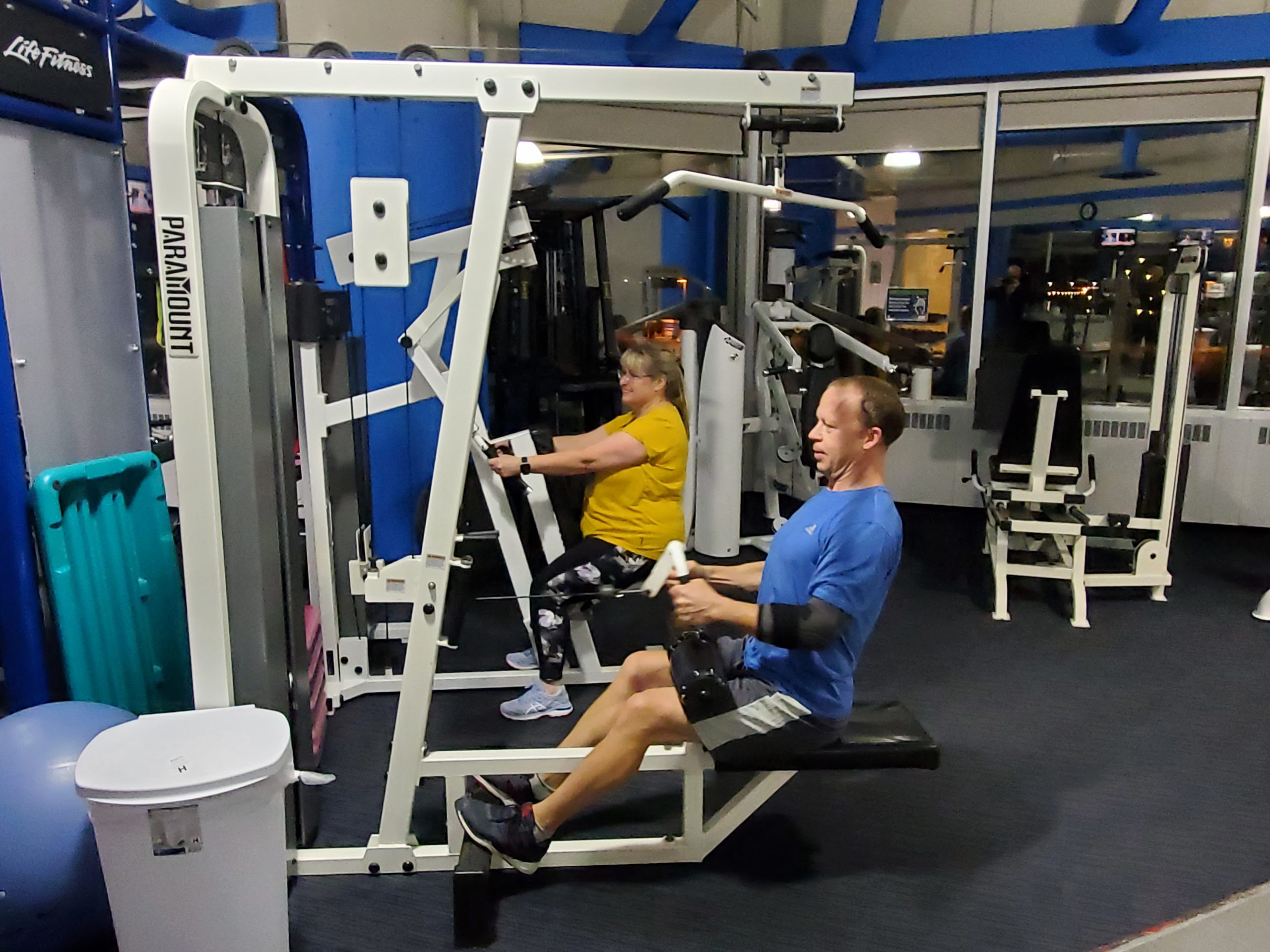 Many of you may know Greg and Charlene from Purdy's Wharf Dental Group or if you're an early bird like both of them, you may see them at 6am in the club getting their sweat on.
Though they're in the club working out at the same time, they each have their separate goals and workouts. Greg does our Monday Bootcamp and mixes in some weights and cardio on the other days, while Charlene focuses on strength training for her workouts.
Greg's motivation to work out is to keep up with his kids during activities and to "keep the infamous beer belly away". Charlene tells us she workouts to stay active, healthy and strong.
Despite not working out together they still find ways to motivate each other to get to the gym, "I find that sarcastically asking where were you today??; helps, Greg says jokingly, "but motivating each other to get 4 workouts in during our 4-day work week so that we're 'FREE' for the weekends helps the most.
A lot of people like to work out in the morning because it gets their day off to a good start and Charlene and Greg agree, "It gives us an energy boost in the morning. Then in the afternoons, we get the satisfaction of having the workout behind us instead of having to do it after work."
Having a workout partner is great, but having a co-worker to keep you accountable and create some friendly competition is priceless. There's a reason why Charlene and Greg are on top of our 2021 attendance list!
If you have a co-worker that you think might benefit or enjoy PWFC  or if your workplace is seeking ways to create a healthier culture, please let us know we have services and solutions for individuals and your entire workplace!