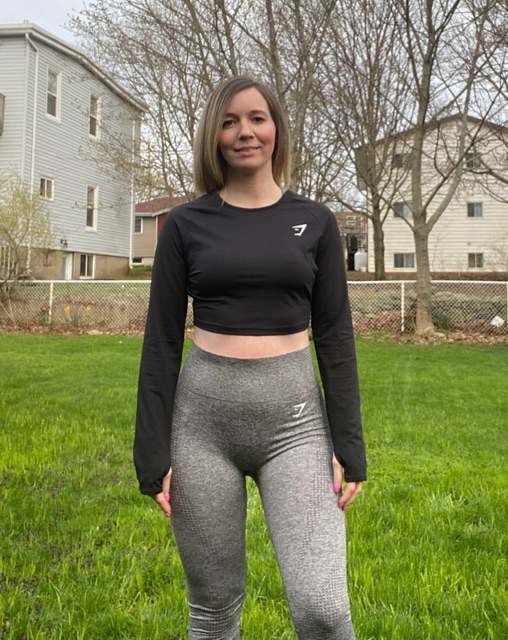 Our Featured Member for this month is Gem Whidden. Gem has been a consistent member at PWFC for 3 years now but has been exercising for over 10 years.
When she's in the club you will usually find her on the elliptical or treadmill jamming to Britany Spears but recently Gem has started to venture out of her comfort zone and into our different workout zones;
" I'm trying a little bit of everything – cardio, core, beating up Bob is a personal favorite but I am also working on being more comfortable incorporating weights into my workouts. It had never been a goal of mine but since Greg has forced us to lift weights in small group training I have noticed a difference in my muscle development". 
Since the beginning of 2021, Gem not only has been one of our most bubbly members but she's also been one of our most consistent members with 61 workouts, easily placing her near the top for all our members.
With so much going on in our lives recently we asked Gem what's her secret to being so dedicated to the gym;
"I've really just made it part of my daily routine. I always put it in my calendar so that I make a point to go. I love being outdoors but NS weather is very unpredictable and the ability to work out all year is important to me."
Gem is also one of our biggest cheerleaders.  She is always referring new members to our club and has built a pretty nice collection of bamboo on her desk. When we asked her what she likes the most about PWFC, she replied "My favorite thing is the atmosphere. Everyone is very respectful and the trainers are always accessible to help."
Deciding to join a gym for the first time can be intimidating for a lot of people, so we asked Gem what would her advice be to anyone new and she had this to say;
 "Go with a friend! You will feel more comfortable and have more fun. Also, listen to music that puts you in a good mood."
Everyone thinks you're doing an awesome job Gem! When we re-open we're looking forward to having you back to crushing your workouts!