April 27 Update –
More Classes for local schedule, May Fitness Challenge, New audio guided workouts
With more fitness centre closure taking place across the country, we want to ensure all of you are able to stay on track with your journey.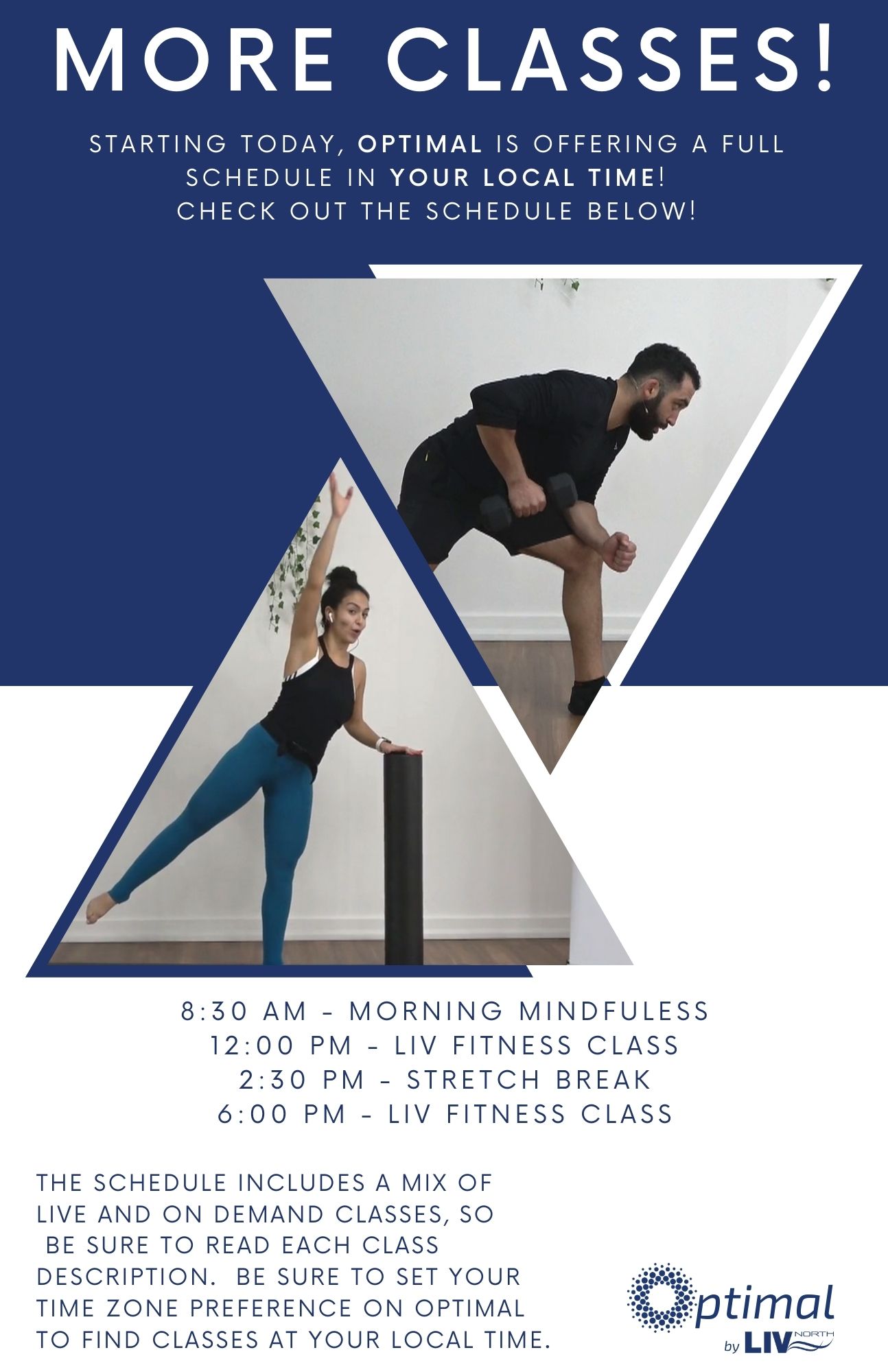 Join us for the month of May and move everyday! You can invite your family members to participate with you as well! Participating in the challenge is easy. Click below to find out more and to join!
Our new AUDIO guided workouts are coming soon to Optimal!
These audio only guided sessions puts a coach in your tear and are great for outdoor sessions. They can also be used on a treadmill or indoor track.
Stay tuned for more details!