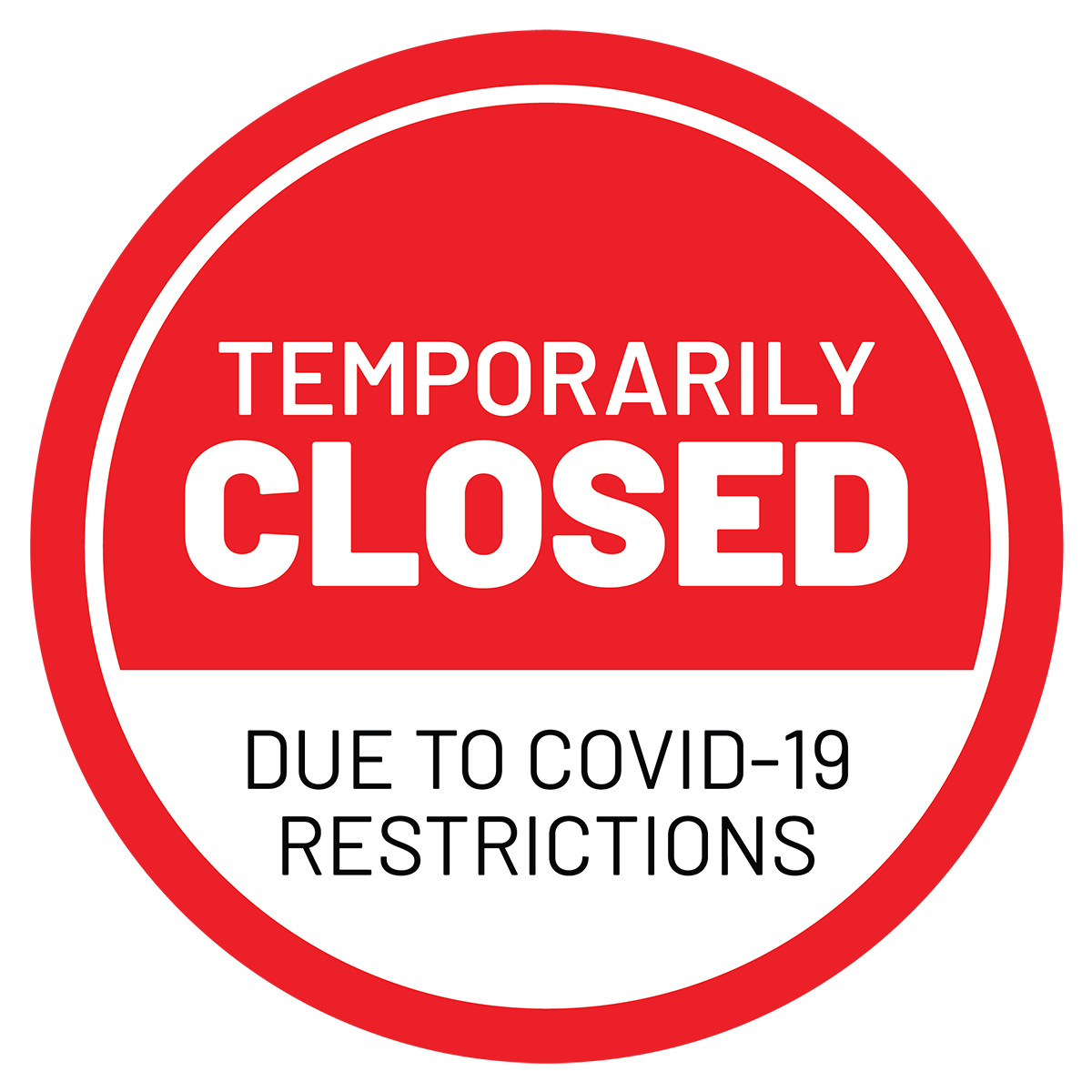 Here we close again!
As always we will be complying with the Provincial Health Guidelines announced today which requires us to close the facility for an estimated 4 weeks.
It has always been our objective to deliver great value to our members and although we are unable to enjoy the personal interaction with you during this time our objective remains the same.
Payments: There is no action required on your part.
All memberships and locker fees have been automatically put on hold and extended based on our closure.
Personal Training and Team Training sessions will resume once we are open again, pre-purchased sessions will be extended.
Services
This is an opportunity to refine, renew and recover and we intend to support your commitment to fitness and wellness.

We are making plans to keep your workouts rolling with virtual fitness classes, workouts to do from home
We will continue to inform you with  new exercises and lifestyle information (recipes, stress management techniques and more) that can enhance your overall wellness
Our next Workout challenge everyday in May will be announced soon desiened to keep you on track and connected.
Connection: 
The positive energy, friendly faces and support that is so common at PWFC will be what we miss the most.  Although we are unable to see each other in person during these difficult times staying connected is critical and we want to know how you are doing and how we can help – connect and engage with us on Social Media-Twitter, Instagram or Facebook and if you are not on Social Media watch our Blog https://www.pwfitness.ca/news/
Contact:
For individual inquiries please contact Greg at connect@pwfitness.ca, he will be monitoring the club email from home, we will not be checking voicemail during this time.
Finally thank you so much to the members who have reached out to us and expressed their concern for our staffs' wellbeing and future, these are challenging times but your supportive gestures, encouraging words, and loyalty are deeply appreciated
Stay Well,
Your Team at PWFC