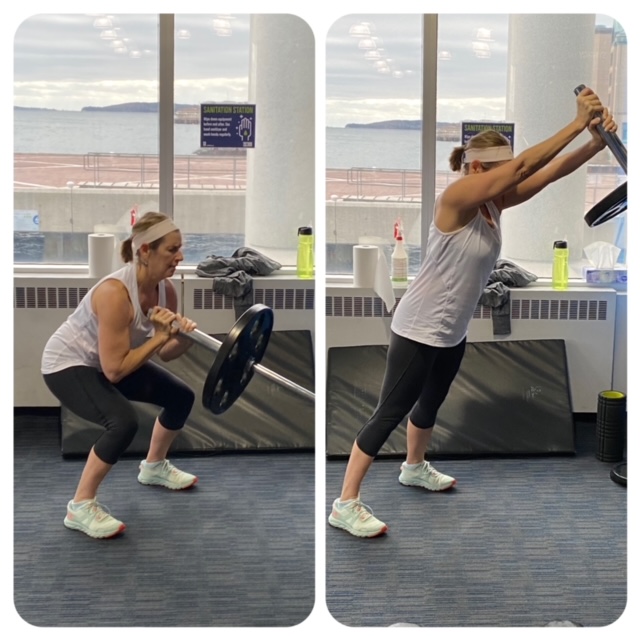 We are celebrating our 18th anniversary at PWFC, so it's fitting that our Featured Member is one who has been with us since day 1.
Terri McPhail, who is no stranger to exercise, has been gracing us with her presence since we first opened the doors 18-years ago. You will find her in the club almost every day and Terri is usually the first one to walk in at 530am (6 am since covid). Once she's on the gym floor, she's no slouch with her work ethic. You'll catch her throwing around some serious weights or giving it her all on a piece of cardio equipment.
Her passion for fitness didn't begin with PWFC though, Terri has been working out for 30+ years!
" I know it sounds like a lot but it has become part of my daily life and I miss it when I don't work out in some capacity each day", she says.
We asked her what got her started with fitness and those that know Terri from PWFC will probably be surprised by her initial motivation;
"I was lazy and overweight, away at college and not living a very healthy lifestyle! I started skating every day at the school rink then started participating in classes at the school gym. When I came back to Halifax I joined a local gym and have been going ever since!! I come from a family of athletes so they inspire me and keep me honest. Being able to share that aspect of our lives is hugely rewarding too."
Right now, Terri is focused on staying strong, keeping her workouts intense and trying new things, like yoga, which she became very fond of and realized it had a lot of benefits to her recovery.
After more than 30 years of regularly exercising, we asked her how she stays motivated and she replied, "I don't have a problem staying motivated to work out…it is just part of my day now. I will admit I do not want to go back to being my lazy, overweight self again!! I worked hard to get healthy and fit and the older I get I think it is even more important to stay healthy and fit. I've had a couple of serious injuries in the last 15 years and I think being healthy and committed to working out greatly helped in my speedy recoveries!!"
Anyone that is a veteran to the gym knows that you have your days where you want to workout and your days where you don't, so we asked Terri – if she could share some wisdom to a fitness newbie,  what would it be? and she had some great advice to give;
"Stick with it, I say if you can get over the 3-month hump you will be on a good path to making working out a daily habit. It is definitely a feat of mental strength to power through those days when you just don't feel like getting going. I have a lot of internal conversations with myself on days like that and I always feel better when my smarter self talks my lazy self into getting my butt into gear and going!"
Terri is a great gym role model for everyone and we hope to see her in our facility for 18 more years!