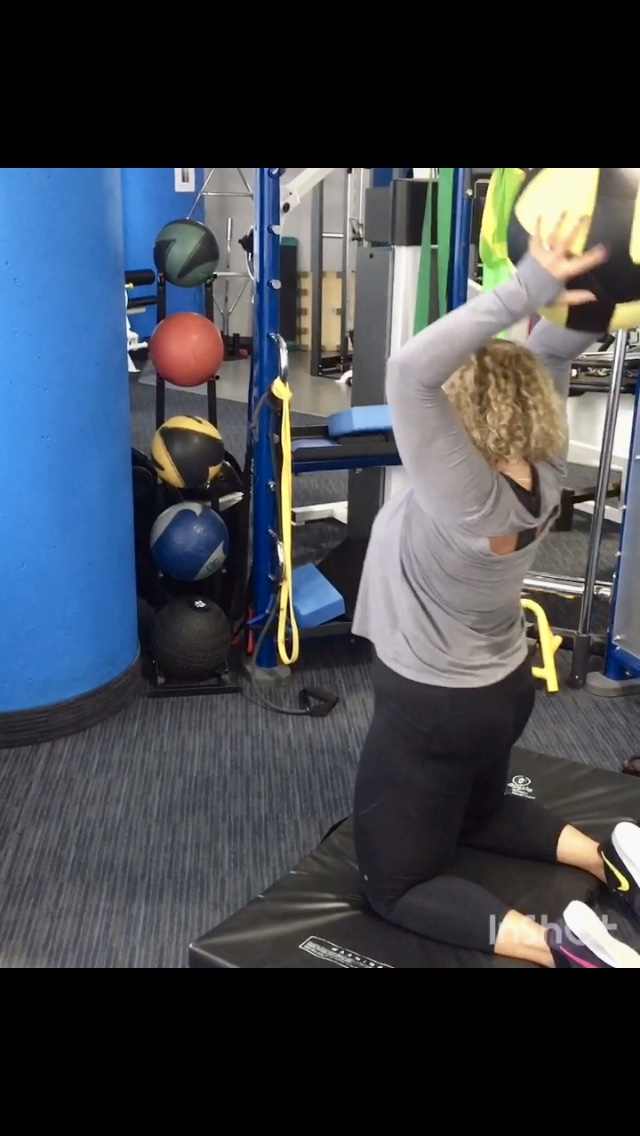 Leora Sherwood has been one PWFC's longest term members, joining back when we first opened 16 years ago. She has always been an active person, growing up playing sports, but staying consistent with the gym had been a struggle for her in the past, "I haven't always made it there. I would get going, reach a plateau and fall off for one reason or another. I have always been an exerciser, it's something I truly enjoy, but sometimes I lose my way". 
Over the last 6 months, Leora has appeared to have found her passion for working out again. She has been consistently making it in 4-5 times a week, even when that meant coming in at 6am or being one of the few people to show up during a blizzard. When asked what sparked her new focus, Leora had this to say, "It all started with a little bike ride. I wanted to compete in a 100km bike ride, so I started training on my own. It quickly became apparent I may not be able to do this, given the shape I was in. After speaking with Greg, I was encouraged to get back into personal training. I couldn't have completed the ride without the extra push during these workouts."
The motivation from her personal training sessions quickly transferred over to her own workouts. Not only was Leora making it to the gym almost every day, but her strength and conditioning workouts weren't for the faint of heart. "The obstacles are still there, just easier to overcome once you're in a groove and use the resources available. I look forward to my PT sessions with Dominic and have gained more knowledge and realize I can push myself to new levels all the time", says Leora.
Since her fitness rejuvenation in September, Leora is down 12lbs, has gained muscle mass and has become strong enough to fight off bears. Though the physical results are great, it's the mental results she appreciates the most, "I feel amazing after my workouts. More energy and ambition throughout the day and I sleep better at night".
We would like to congratulate Leora on her recent success and let her know her hard work over the last 6 months hasn't gone unnoticed. We hope to see you in here on a daily basis for another 6 months!