Our Featured Member for December is Dawn Grant. Dawn has been a member of PWFC for a little over 9 months now and has quickly become one of our most consistent members.  You may recognize Dawn as she serves a cruital role at Purdys Wharf, she brews and pours coffees for us in tower two at the Port City Coffee Kiosk.
You will catch Dawn in the club several times a week working hard on her fitness goals. She enjoys strength training at the beginning of her workouts and finishing off with a good sweat on a piece of cardio equipment.
"This is the first time that I really took the gym seriously, in the past, I would join but would never keep it up", Dawn admits.
"I started wo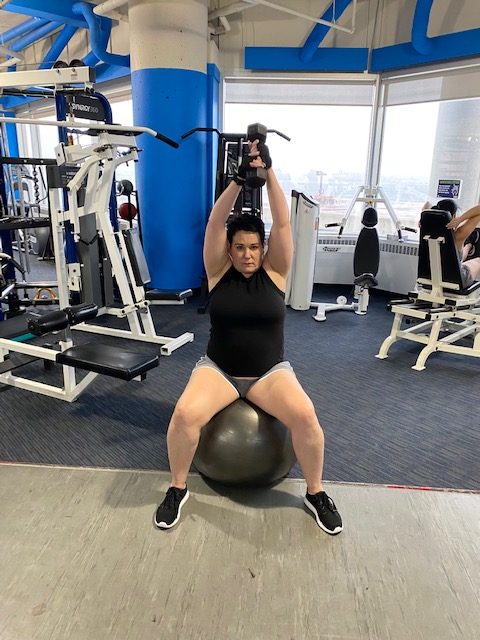 rking out in the gym because I wanted to lose weight but what has kept me motivated is the fact, I have way more energy now. Nothing feels better than a good workout, especially if you're stressed"
When Dawn isn't at work at PWFC exercising, she likes to stay active by swimming or taking her dog for long walks.
Keep up the great work Dawn, you never know who are might be inspiring!