PERFORM AND TRANSFORM
Maximize your results with expert coaching to help you add more challenge, more variety and more customization in your workouts. All based on your schedule!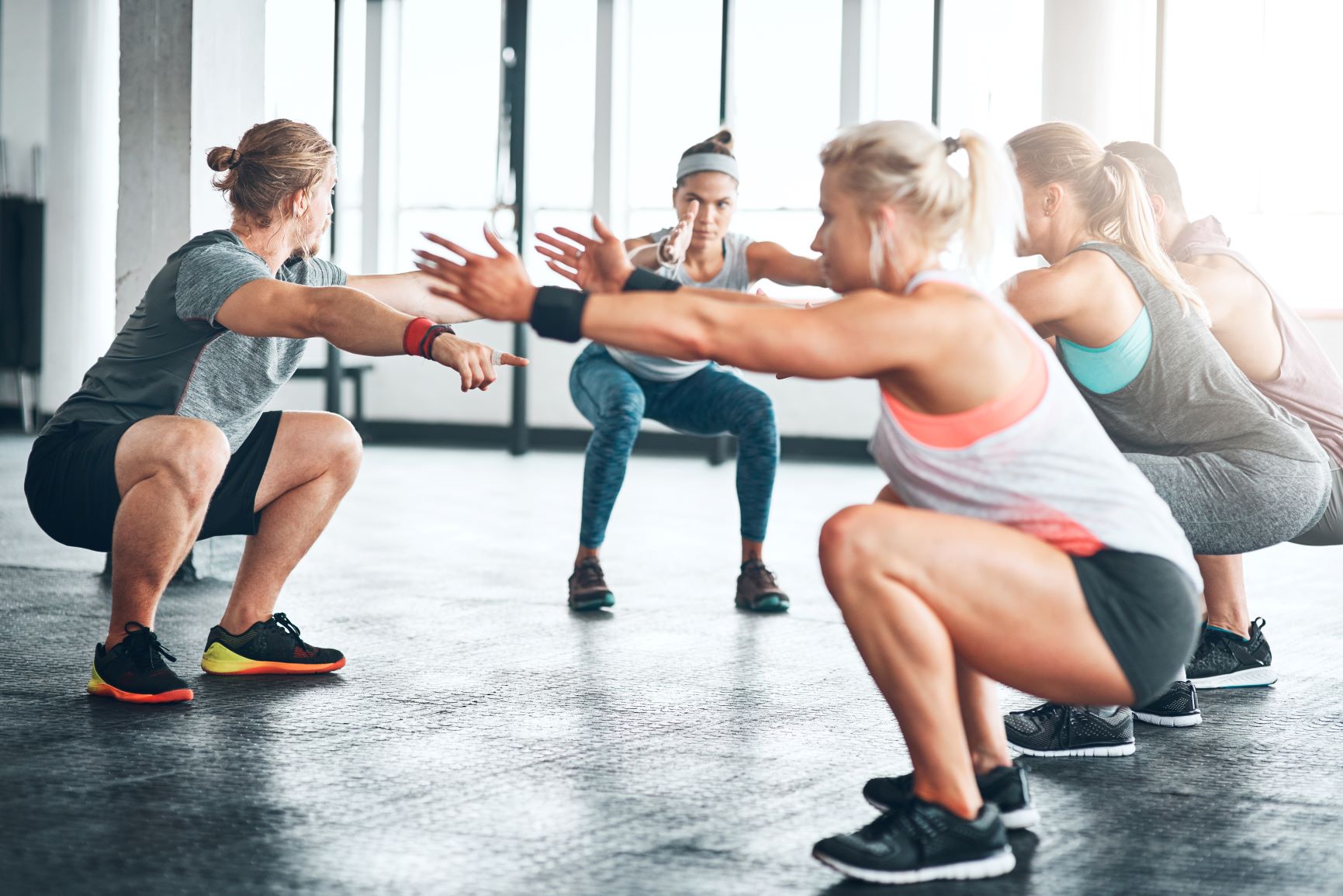 MUSCLES & MOBILITY
Lifting alone has its limits to building strength. We all have restrictions due to tight muscles, previous injuries which can lead to improper muscle recruitment and compensation. To maximize strength and injury prevention these sessions will focus on increasing mobility, strength and flexibility of a specific muscle group.
I have noticed a big improvement in the last 5 months,  I feel that Functional Patterns was what I needed to get me to my next fitness level.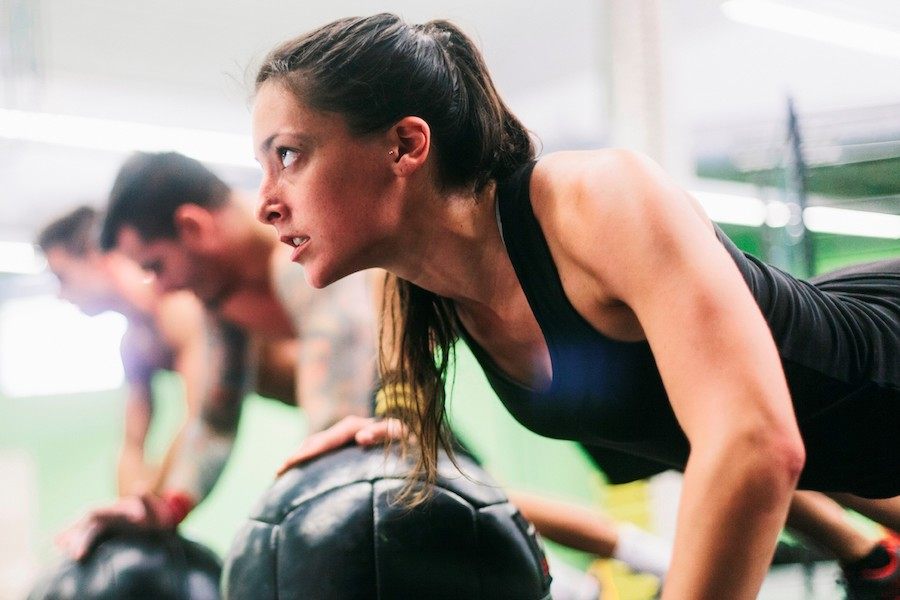 BURN BOOTCAMP / BASECAMP
Taking your body to the next level and beyond! Enhance your personal performance, push through plateaus, and ignite your metabolism in this "Boot Camp" style group workout. We incorporate weekly themes and challenges so you never get bored!
In Basecamp we teach proper technique at a slower pace.  This INTRO TO BOOT CAMP will include fundamental prep and conditioning along with fun drills with BOSU, TRX, BATTLE ROPES, MEDICINE BALLS, AND AGILITY LADDERS, at a pace that is right for you.

"Hard work you will enjoy! You will feel muscles you did not know existed. Each class presents a new challenge.No time for muscle memory- every class is different and provides a total body workout. It's worth every pound of sweat!"
T n T (Training and Technique)
Training and Technique- The Key to developing sound fundamentals begins with deliberate practice. Practice, followed by verbal feedback and the opportunity to practice that feedback. Each 30 minute session will focus on a different Muscle/Piece of Equipment/Fundamental Movement, the goal is to refine your technique in that discipline  in a small group setting (maximum 4 participants) Expect movements with Precision and Purpose with some Perspiration too
HITT XPRESS
High Intensity Interval Training is one of the most efficient ways you can spend 30 minutes at the gym and it is our specialty! Expect  a variety of styles including Tabata, EMOM, AMRAP and some you have never done.
Weekly sessions include HITT & Run, HIIT IT(boxing), HIIT' n ride, HIIT MIx, HIIT Games, HIIT the Deck, Greatest HIITs
"The variety, structure, and coaching is what my workouts were missing"

"I would never work this hard on my own- The extra push makes a huge difference"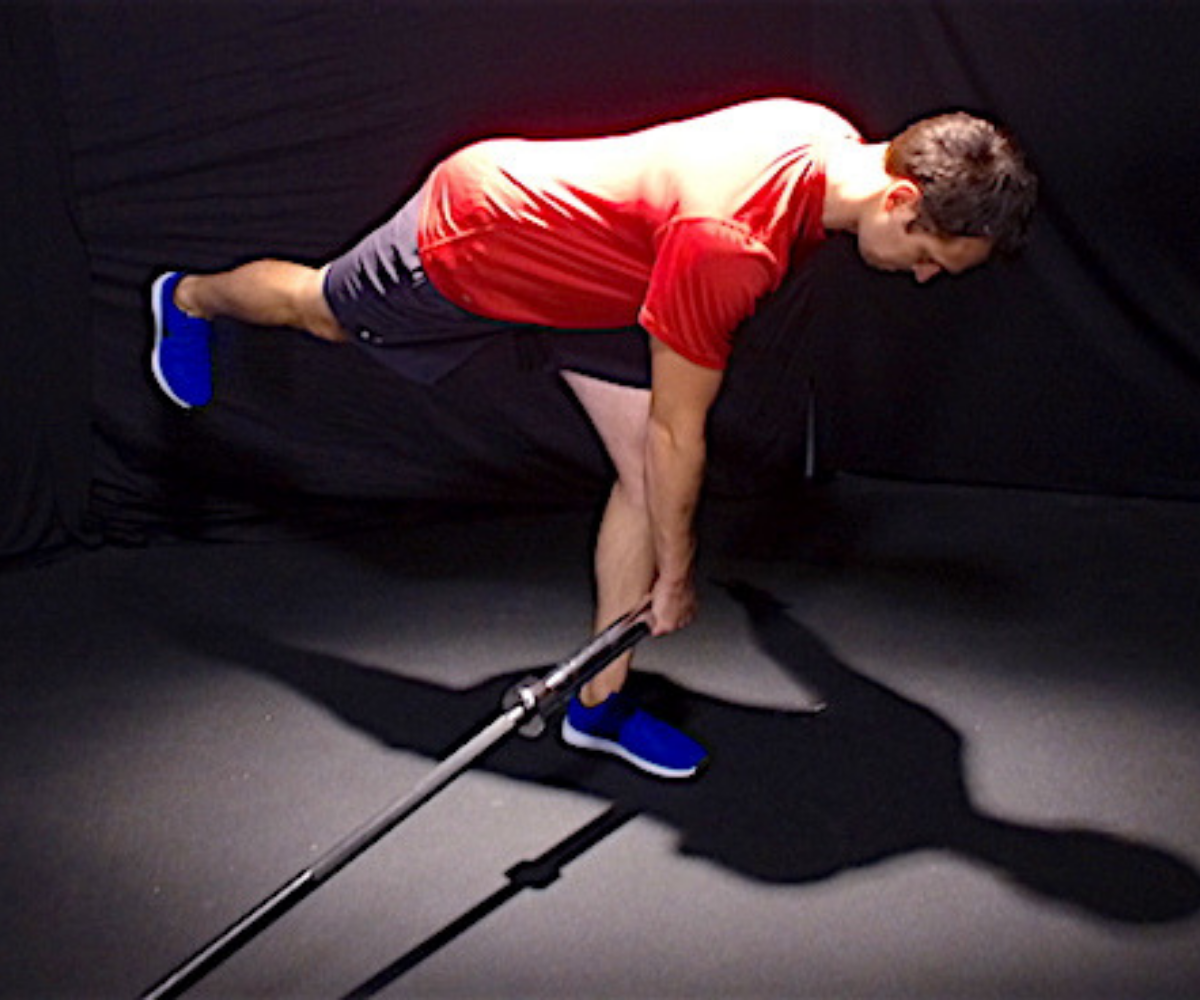 ABSOLUTE STRENGTH
Whether you're looking to build overall muscle or strengthen a lagging/weak body part, this is the program for you. Absolute Strength designed to help you build lean muscle and skyrocket your strength. Each session will focus on a different muscle group, using a variety of equipment, time, reps and tempos.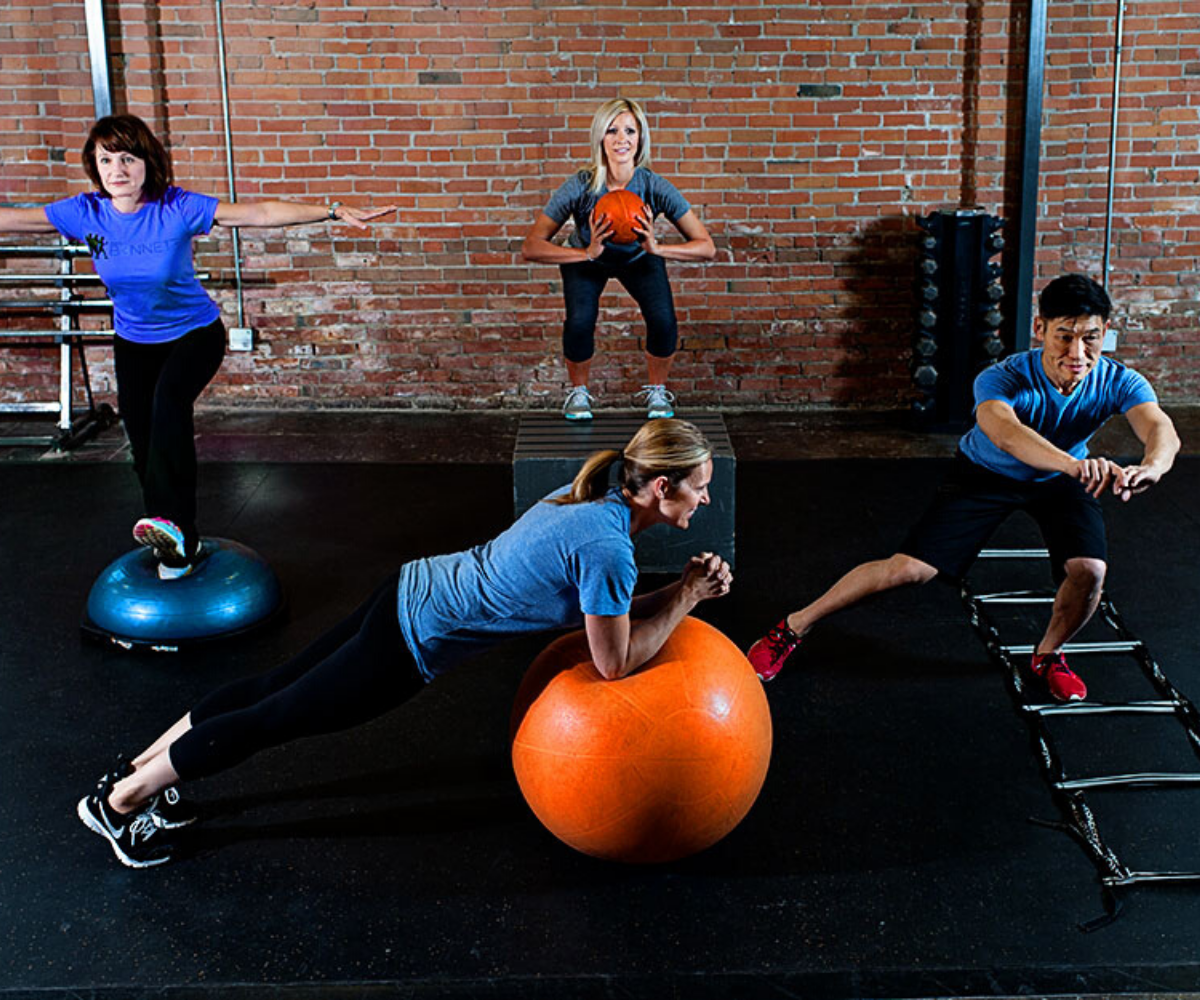 THE CROSSTRAINING CHALLENGE (X Training)
A weekly 30 minute workout that will help you overcome plateaus, beat boredom and achieve more. If you need to be challenged want something outside the box and unconventional then you will want to try The NEW X-Training Challenge! (Boxing, Plyometrics, Active Recovery, Sports Performance- Expect to use Sandbags, Battle Rope, Landmine, Cables, TRX, and more) Maximum 4 Particpants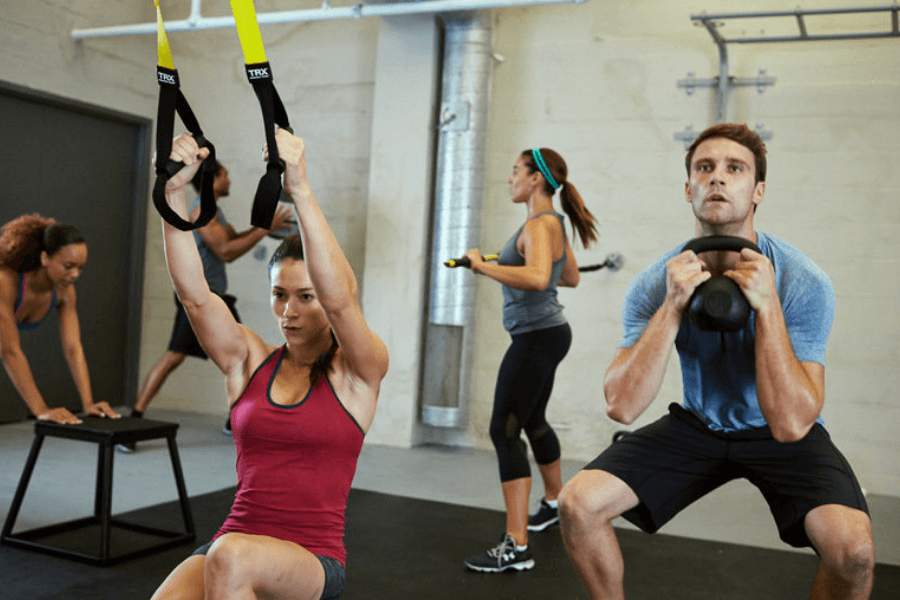 CORE PERFORMANCE
Inspired by the EXOS methodology of achieving maximal performance for sport and life these sessions will provide a variety of progressive full body movements. Each workout Starts with Pillar Prep, Movement Prep followed by a workout phase of Strength, Power, Agility, Speed, Balance with a recovery phase to wrap up the session.

"I was thinking while doing it. This is not that hard. Not bad at all. Then I wake up today.!!! Not even out of bed. Hmmm my abs. My shoulders then I get up my thighs. I felt it all. So funny. I loved it."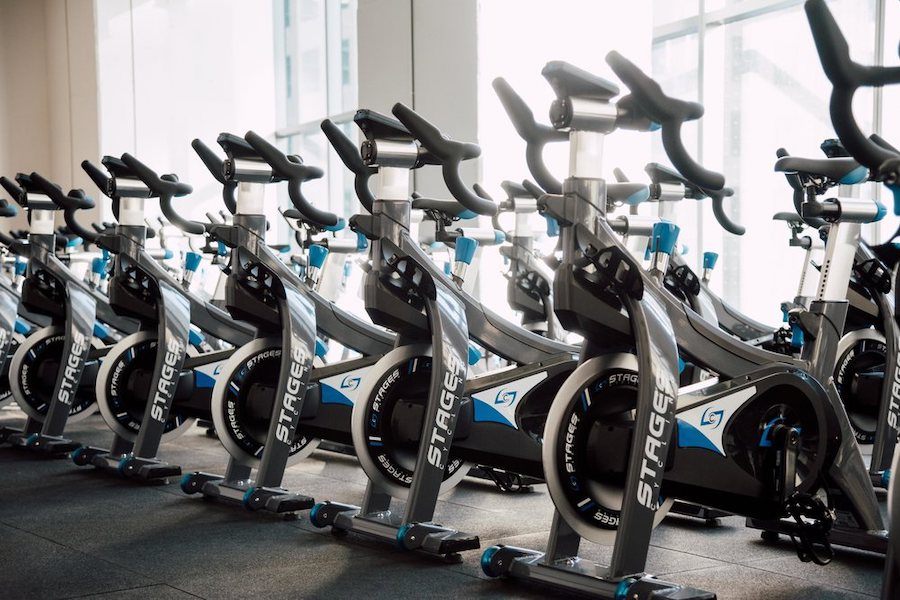 STAGES POWER
Teamwork is the fuel that allows common people to attain uncommon results. Discover how a group working together can accomplish what an individual alone never could. Tap into the power of being something bigger and experience how the magic of teamwork can transform your everyday cycling class.

Stages Power is way more than a "spin" class. It's a cycling-specific training program designed to produce real results in cycling posture, fit and placement, leg speed and above all, power. Even if one is not a cyclist but is nevertheless looking for a hard variable structured workout which will burn a lot of calories and generate an abundance of sweat, Stages Power has a lot to offer.
Join 4 or 5 other like-minded individuals for weekly themes and challenges that exceed elements of your typical Yoga Class. You will elevate your practice & experience breakthrough moments under the careful care of your Certified Yoga Instructor.
Team Training Rates
Perform and Transform Together
Amounts below indicate the price per month (based on number of sessions), per person, and does not include taxes.