A recent poll taken by Gallup found that the average workweek in North America has extended from the standard 40 hours to a lengthy 47 hours per week — that's almost an extra whole day at the office!
Back pain is the second most common reason for missed work days and doctor's visits. As we spend extended hours at our desks, we are doing some serious damage to our spines by slumping over our computers as the day catches up to us. It's becoming increasingly important to stay mindful of our posture and to stay in back-healthy positions throughout the day. Here are 5 tips to keep your back healthy and happy during your workday:
Stay hydrated
Drink LOTS of water. Drinking water has its obvious benefits: more energy, flushes out toxins, clearer skin, weight loss, and even muscle pain relief. But, we're after something a little different here (think many trips to the loo). Staying hydrated throughout the day is a great natural "alarm" to get you up and moving — at least to the bathroom. Staying in a static position, even in relatively good posture isn't ideal for our spines. Drinking lots of water is a healthy reminder to get up every once in a while and log some steps on your way to the bathroom.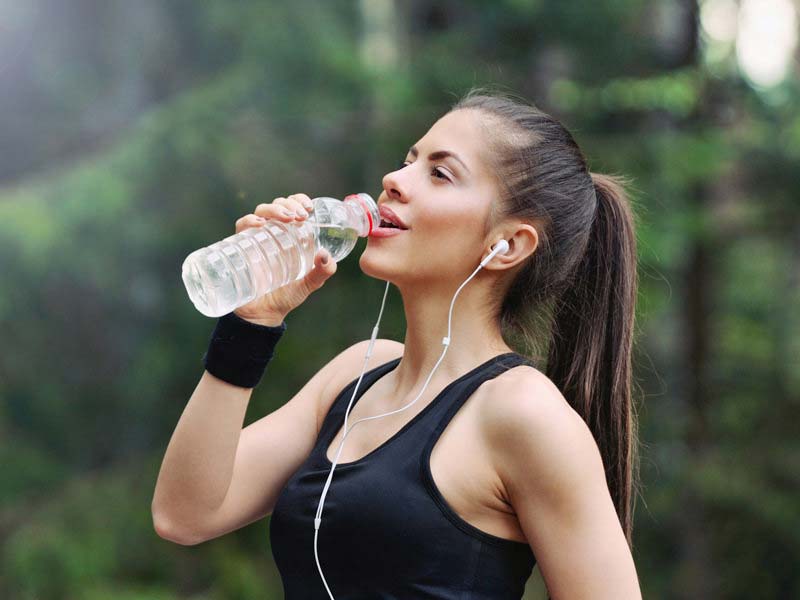 Stretch often
Depending on your office environment, you may not want to perform crazy yoga stretches at your desk and attract unwanted attention (we're all for it, though!). However, there are plenty of office-friendly stretches you can do right at your desk. Check out these 10 stretches you can do at your desk to stretch out your neck and back muscles for instant relief.
Get your workplace onboard
Like any new habit, the best way to stick with it is to get the people around you invested in the same goals. Get your co-workers educated and excited about maintaining a back-friendly office environment. Together, you will benefit from more energy and increased productivity.
Suggest having standing group meetings or do walking meetings for your one on ones.

Invite coworkers to go on lunch strolls and participate in stretches with you.

Get other people involved to keep you accountable for your actions and help stick to new habits.

Sign up for a 30-day Posture Challenge with your coworkers.
Try a Yoga or Pilates class
The Yoga and Pilates trend isn't just for the super-flexible and ultra-zen. It's a great workout for stretching out muscle groups all over your body and re-aligning your spine. If you haven't already, give it a try at your gym or your local studio. There are plenty of beginner classes available, and many places now offer free or discounted community classes — perfect for trying it out without committing to a full membership! Doing Yoga or Pilates once a week or even bi-weekly can help support spinal re-alignment, reduce stress, and muscle tension. Give it a shot to experience the benefits of hour-long stretching and a core-centric workout. We think you'll love it!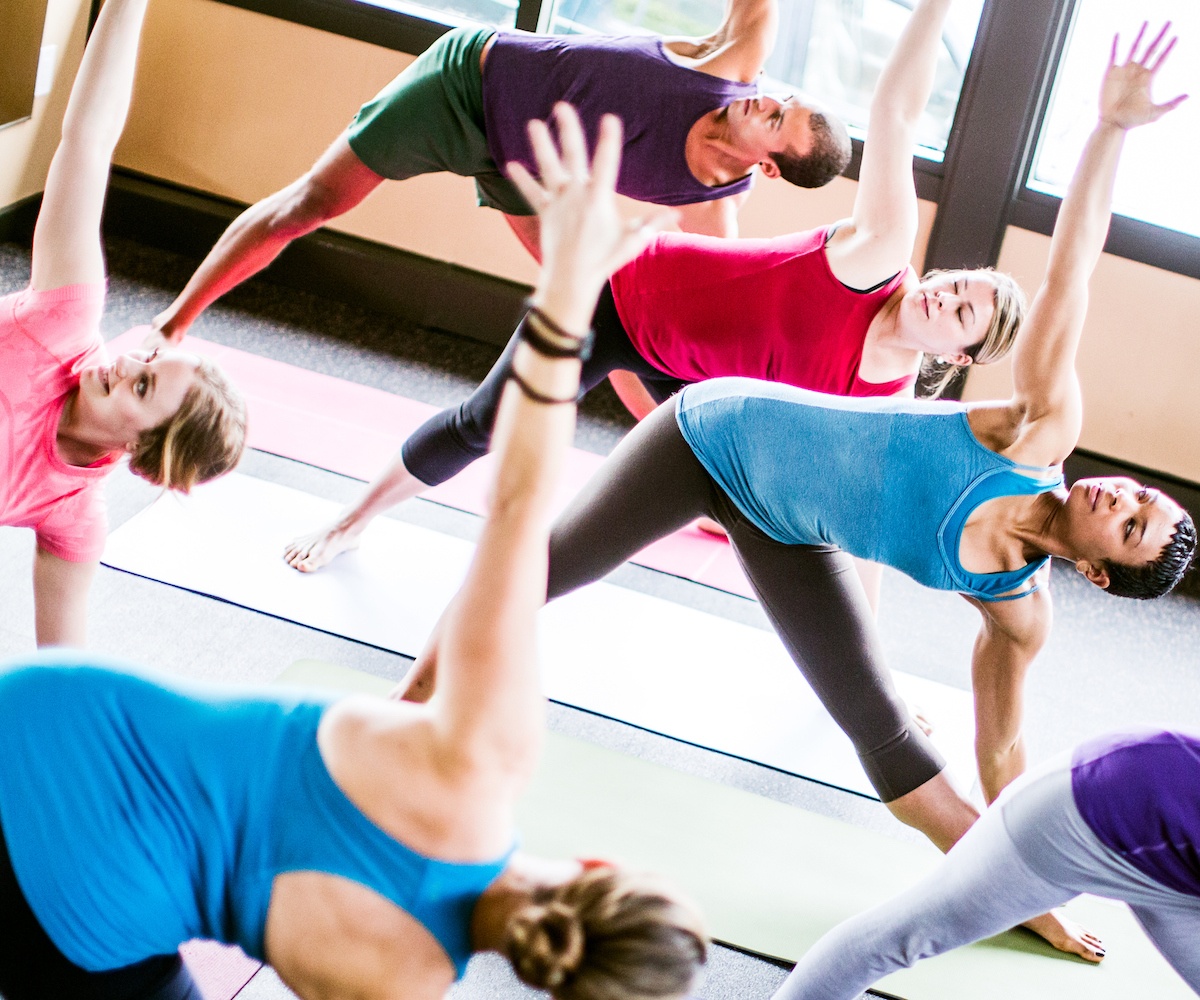 Find the right equipment
Having the right office equipment, like monitor risers or a chair with good lumbar support, can make or break good posture habits. Set yourself up for success at your workspace to maintain back-healthy positions. You can't stay in good posture if you have to hunch over just to see your screen! Invest in proper equipment or get creative with what you have on hand to help you maintain a healthy posture all day long. There are many equipment options out there designed for optimal spinal positionings like ball chairs, standing desks, and treadmill desks.
This post was originally written by Ellie Kulick and published at the Lumo Body Tech Blog.