Programs/Promotions
Celebrate Healthy Workplace Month
Join us for OctoberBest 2018 –  designed to help you improve your overall wellbeing and promote a Healthier Workplace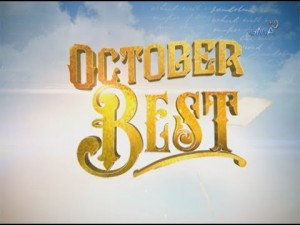 OctoberBest is a series of challenges to make us more aware of our physical, mental, spiritual and community wellbeing and encourage healthier habits.  This is a great employee wellness initiative to embrace and promote within your company.  
We will send registrants an email once a week during the month of Oct. with a list of challenges (including nutrition, activity, community, mental and social wellbeing) At the end of each week report back on which ones you completed. Each completed challenge acts as a ballot toward weekly prizes.
OctoberBest is open to all Purdy's Wharf tenants. Individuals can register for free (includes free access for Yoga, Workshops, Flu Shot clinic, Workplace Health and Safety, Afterwork social, club trial and more)
Week 1 Oct 1-7
Breathe!  Take a few minutes to focus on your breathing or attend any of our 10 minute Recharge Sessions (Every weekday at 10:30 AM and 2:30 PM)

Sleep -T

urn off all electronics 2 hours before bedtime.

Go one day without your vice (i.e. refined sugar, caffeine, treats, unhealthy beverages)

Do a fun activity with friends or family that gets everyone moving

Share a motivational image, saying or story to our Facebook page 

(can be shared directly or mention our page in your post)

Make a commitment to do something for yourself regularly (i.e. Reading, writing, hobby, exercise, meditation) and tell someone your intention.
Week 2 Oct 8-14
Perform an act of kindness at work, home or in the community (contribute to our Food Drive)

Try Something New (new commute to work, new healthy recipe, new healthy habit)

Take 10 minutes to clean up your workspace.

Sign in to a personal workout

Wellbeing survey

Click here

Participate  in the Building Fire Drill Oct 10

Drink 8 glasses of water in a day

Attend FITTsmart Friday at 1:05
Week 3 Oct 15- 21
Gratitude –

Express your gratitude to a colleague for something specific or how you appreciate them

Close your eyes during the day for 5 minutes and focus on your breathing – it could be at work; in the car parking lot; at home

Nutrition- –

Eat 8 servings of vegetables in one day  – choose a rainbow variety

Attend a Yoga Class- Sign in on our group fitness page or call us if you are a guest

Corporate wellness initiative-Organize and/or participate in an Activity at work (i.e.Group Walk, Stretch Break, Healthy Recipe Exchange

Oct 19 -Come to our information session for Life Saving Skills from 1-2 pm
To record your completed challenges simply go to this link scroll to Sunday and click book beside the tasks you completed during the week. You will need to register your name and create a password to get started.