About Us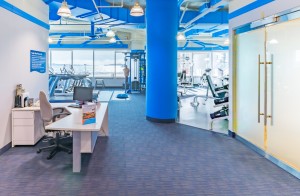 Our commitment to service is unmatched; we strive to meet the highest standards set by our parent company Health Systems Group who was recognized with an International Service Excellence Award in 2008.
We are constantly looking at how we can improve our programs, upgrade equipment and provide our members with the opportunity to reach their full potential. Please feel free to complete a suggestion card and leave it in our communication box at the club or complete our online survey 
Thank you for your support and friendship over the years. We look forward to continuing to serve the tenants at Purdy's Wharf each day and throughout the future.
Join our Mailing list to keep up to date on the latest fitness, wellness news and club notices, promotions and programs.